Where Is The Snow? 18th Jan 2019
The recent heavy snow in Austria causing some disruptions to the resort access roads meant that our last minute trip to St Anton on Monday was cancelled. Sadly I didn't get to experience the glorious conditions that are currently blessing the Tirol. Unfortunately, I am getting constant reminders from friends and family enjoying the bucket loads of snow out there right now in the form of a steady stream of snowy snaps. Can't wait to send them some sunny snaps from Jamaica next week (blasphemy I know, a sunny holiday in the midst of the ski season - guilty).
You've most likely read about the heavy snowfalls over Austria and Switzerland in the news and you may even have seen a couple of avalanches on Facebook but the risks have been reduced from maximum 5 to 3 or 4 (still significant) and the roads have been largely cleared and deemed safe to travel, so resort operation is returning back to normal.
How's Europe looking?
Cold. Is the short answer. The average temperature across our ski resorts in Europe is around the -8 Celcius mark. And I thought -1 Celcius here in London was chilly this morning. With the lower temperatures come very low freezing levels so any snow falling will be right down to resort level. Freezing levels are largely around 500-metres which is great news for the next few weeks. The huge snowfalls are sticking around it seems. 
Austria has had a couple of blue-bird days (bright blue skies - busting the ski jargon left, right and centre) since the heavy snowfalls from Saturday till Monday. Some are claiming it's the largest accumulation of snow falling in such a short period of time for 30 years. This claim doesn't seem based on any facts and figures but I like the idea of it and it was a lot of snow. The lull in snowfall will come to an abrupt end next week with heavy snowfall due across Austria, Switzerland, parts of France and especially the Italian Dolomites by Wednesday.
A couple of highlights:
The obvious highlight (if you've read the news recently) is St Anton. Tonnes of snow. The resort was cut off from the outside world for two days with roads blocked due to avalanche risk and the train line is still not fully operational, though there are workarounds - just allow a little extra time if you are travelling these routes. The whole of Austria is getting a top up and is currently reporting excellent conditions. St Johann would be my pick with an impressive 260m snow base, freezing levels around 400m and half a metre forecast. This low key resort could have powder for weeks with few people to explore it.
Putting Austria aside, Switzerland is a safe bet but after next weeks snowfall, Italy could be the place to head to. Low temperatures mean their excellent snow cannon coverage will be in full flow combined with the heavy snow forecast for the Dolomites it could be a spectacular time to head to Seval Val Gardena or Cortina. Food to die for, limestone monoliths that seemingly glow at dusk and bags of powder to boot. If I wasn't in Jamaica I'd be on the Sella Ronda for sure.
Snow conditions in pictures: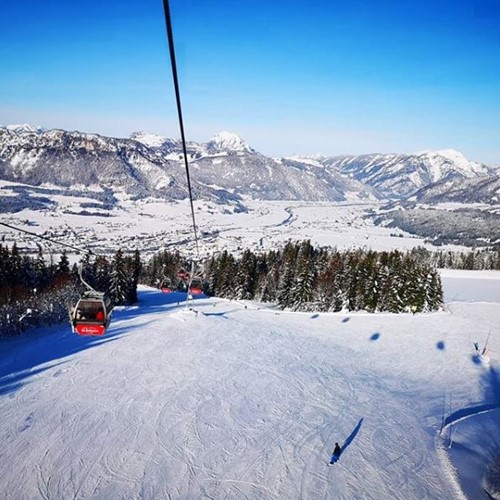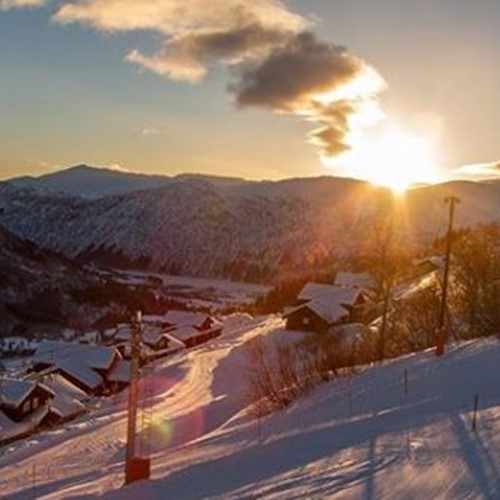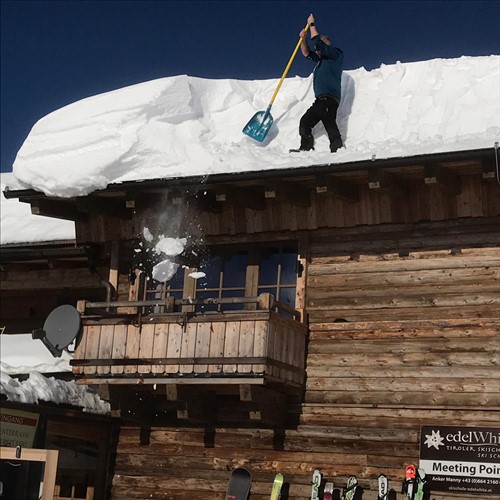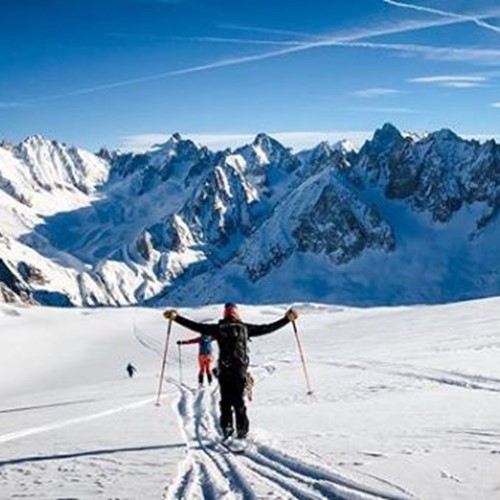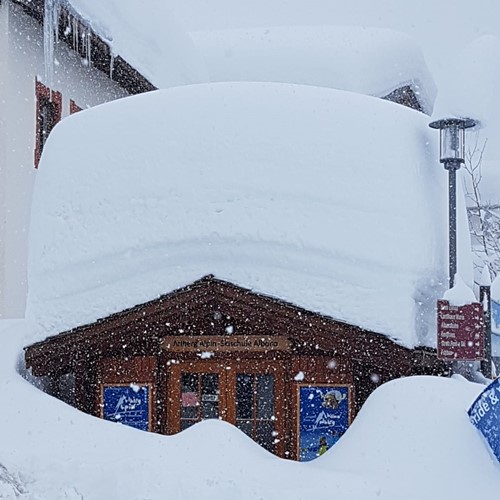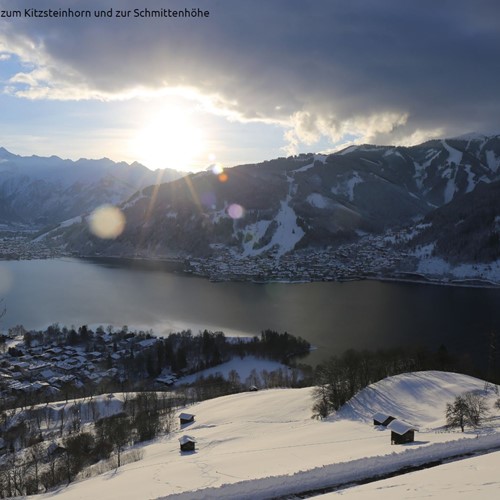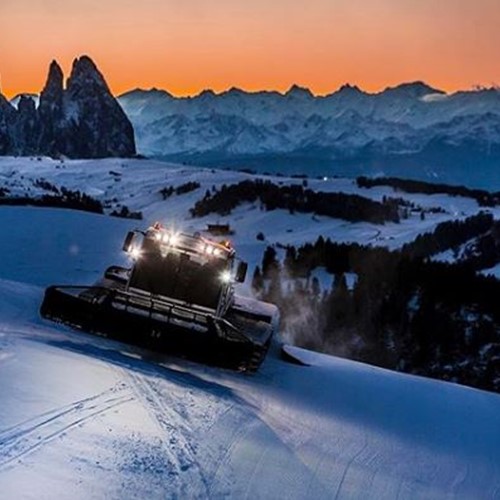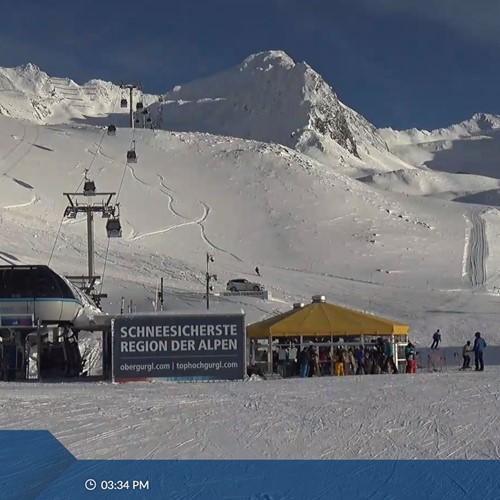 A few snowy videos from the last couple of days:
In conclusion:
The snow is plentiful wherever you head at the moment and plenty more is on its way. Austria has the deepest of the current snow with Italy looking to make up a lot of ground next week. Switzerland has been fairly steady with good snowfalls all month. And France is ticking along nicely after recent snowfalls. It may sound wishy-washy to say it's all looking good right now but it's the truth. Austria and Switzerland the pick of the bunch, however. But if next weeks snow materialises then Italy, especially the Dolomites (Selva and Cortina) will become the place be.
If you fancy trying somewhere a little different then Myrkdalen in Norway currently has great conditions with fresh powder across the resort and more snow falling over the weekend. Next week looks like the weather will clear into some glorious blue sunny skies with fresh snow underfoot. To top this off, half an hour down the road you can be exploring the frozen landscape of the fjords around Flam. A ski trip with a Brucie bonus. Just a thought.
As always tweet your antics @flexiski, and #flexiski on Instagram to show us your snowy snaps. Take a look at our last minute offers page or give our ski specialists a call on 0208 939 0862 if you want to find out more or what may be available for the dates you have in mind.