Where Is The Snow? 27th Feb 2019
There have been some fabulously sunny February days recently. A crisp frost in the mornings followed by weather you could sunbathe in. Daffodils have started to come out and the snowdrops are in full swing, walking along the river outside Hampton Court at the weekend there are people boating past chinking beers and couples lazing around on blankets with picnic hampers like its a balmy June afternoon. It certainly didn't feel like we were in the midst of winter. In fact, I'm amazed I haven't heard any February records broken, smashed to smithereens. Is it too early to get the gardening into full swing?
How's Europe looking?
The sun has been in full force over in the Alps as well - blue sky piste skiing and terrace dancing in the sunny afternoons. More sunscreen than thermals needed. It's been a glorious few weeks in the mountains but it's looking like the temperatures are about to drop as the snow rolls in. The huge accumulations early in the year has meant the vast majority of resorts have huge bases of snow and the recent thaw taking 10-25cm out of these bases has done little to diminish them. Engelberg in Switzerland, for example, is still showing a 560cm depth at the top at the mountain - the third deepest in the world.
Norway has been the place to be if you've been looking for fresh snow over the last few weeks. Whilst most of Europe has seen plenty of sun but been void of snow, Norway has been steadily plugging away with consistent snowfall and fresh conditions. The northerly latitudes are working wonders.
A couple of highlights
A couple of resorts will get over 10cm of snow before this weekend including most of Switzerland (Wengen, Grindelwald, Engelberg, Klosters), St Anton in Austria and Avoriaz and Chamonix in France. Good news for the weekend warriors out there.
From Monday the temperatures are plummeting down to the -8 degrees Celcius mark in many places. The freezing levels will be dropping to below the 1000m mark for almost all resorts and down to 500m for many which will see the end of the spring skiing conditions as well as a most welcome dousing of snow across the continent.
In the next nine days, for example, Chamonix and St Anton will get three-quarters of a metre - a huge amount to top up the slopes. And plenty of resorts will see half a metre fall. Engelberg will get 56cm to top up its awesome amounts of snow, Courmayeur is another highlight or Switzerland, in general, is getting a steady stream of snow over the next 9 days which will be a nice change to the sunny skies of weeks past.
Current snow conditions in pictures (27th Feb at midday):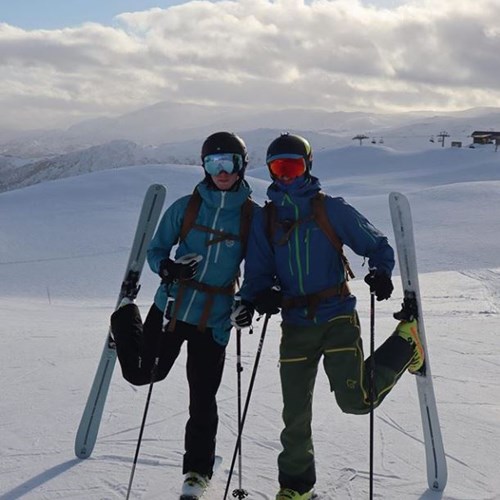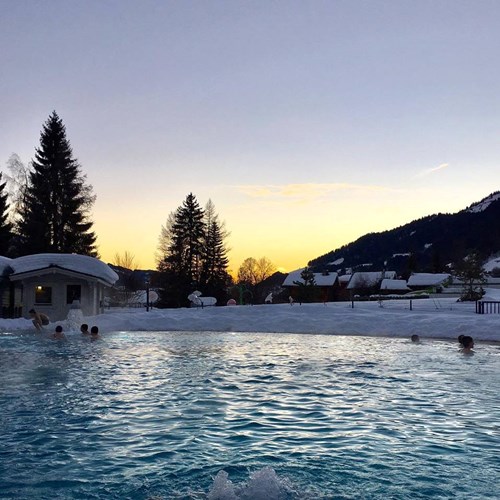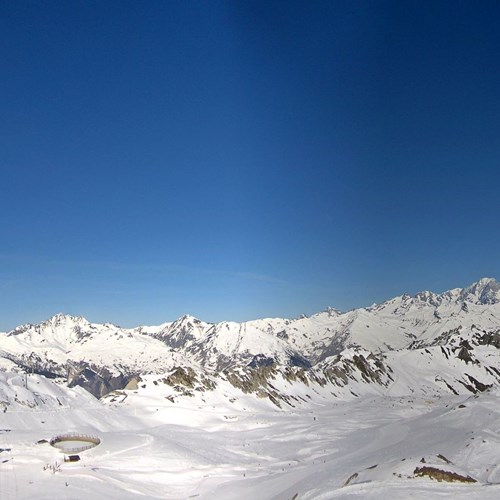 A few videos from the last few days:
Conclusion:
With the balmy spring temperatures coming to an end, fresh snow is imminent. Switzerland is definitely the place to head due to its constant decent snowfall over the next week and a bit. Wengen would be the idyllic, up in the mountain, getaway or Engelberg for the sheer amount of snow, short transfers and buzzing town.
St Anton is carrying on with its phenomenal season. We're still getting powder videos from staff in resort even after three weeks of sun. With 74 cm due it is the place to head to if you want a party. Alternatively, the resorts around Mt Blanc are looking prime. Courmayeur and Chamonix would be my pick or you can easily combine the two with buses running between them multiple times a day.
As always tweet your antics @flexiski, and #flexiski on Instagram to show us your snowy snaps. Take a look at our last minute offers page or give our ski specialists a call on 0208 939 0862 if you want to find out more or what may be available for the dates you have in mind.